Amazing Royal Crowns Harvey Danger, India Point Park, August 21, 1998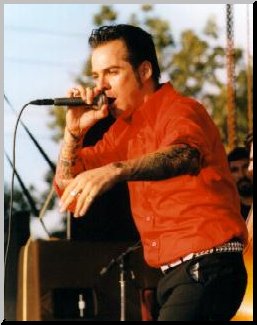 This was one of the Crowns last shows as the Amazing Royal Crowns as well as their first with a new guitar player. Johnny left the band to stick closer to home and be a father to his kid, so it was a nice split with the band. The dropping of 'Royal' from their name is not a nice split- those Royal Crown Review guys sued them and made them drop it. I think it was big money keeping an eye on itself, but who am I?

Anyway the Crowns are the biggest band in Rhode Island these days and continue to enjoy a healthy following. Their relentless touring had them on WARPED for some shows this summer and they'll be touring in the fall alone and with the Rev. Horton Heat.
Be sure to check these guys out if they come to town. Punkabilly at its finest. Something for everyone, and a good time for all. All the cliché' shit.
If you don't believe the crowns are big then listen to this- Harvey Danger opened for them, not the other way around. That's right, even with "Flagpole Sitter" stuck on every station all summer long they still had to bow to the boys when it came to a hometown gig. WBRU hosts these little things, and last year the biggest show was the Crowns. This year was no different it was pretty packed.
Harvey Danger was ok, its that schooled rock and roll stuff with big words and some angst, but they had a hit to ride and it worked, so it was cool.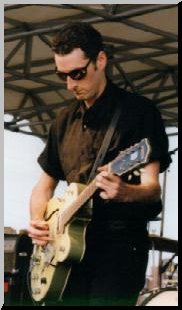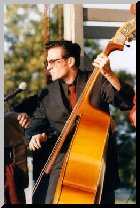 The Amazing Crowns took the stage and it was all over as far as the kids were concerned. Up front it was pretty packed in , and ya just had to dance a bit or you was being disrespectful to the boys. The new guitar player, Greg Burgess used to be in the Speed Devils I think, (somebody told me that), and he was pretty good. He's a bit tougher that the "Colonel," but its totally cool.

Mixed in with all the hits from their self titled release still out on Velvel were a bunch of new tunes. "Greasy" was my favorite of the new ones because it was the rockingist of them, but there was "Dutch Courage" I think it is was pretty cool, as was the cover of "The Ride" complete with Dennis Kelly sitting in on guitar.
Yep the Amazing Crowns made sure to give shout outs to all their pals, and brought as many as possible up on stage with them. That's part of what makes them so cool, they take care of people, and they rock the pants off ya at the same time.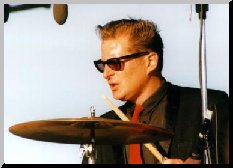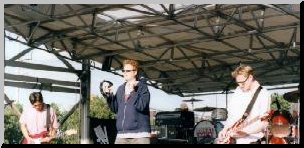 Harvey Danger
After the concert they continued to party and made sure to invite everybody on down to the Met Café to check out the Bomboras, who they toured with last year. I didn't go, but both the Bomboras and the Amazing Crowns are dong shows soon, so go.