Red Hot Chili Peppers, Foo Fighters & Bicycle Thief
Providence Civic Center May 13, 2000
The Chili Peppers on the other hand seemed to be taking a step back from their days of getting the funk in your face and rocking your sock off. Maybe it's the tenor of the songs on their new album, but they seemed ready to groove a bit longer.
Most of the material that the Chili Peppers played was from "Californication." Since John Frusciante is back in the band the groove is a bit mellower compared with some of his replacements over the past few years. "Around the World" was really nice and loose, and was followed by one of the nights only "old" songs, "Give it Away."
"Otherside" was in there someplace near the beginning, and it was cool to see Flea and Frusciante trade licks back and forth. Between songs Flea or Anthony Kiedis would address the audience with some goofy banter to keep things light. At one point Flea even mentioned that he was free as a prom date.
Overall the Chili Peppers didn't rock out as hard as the Foo Fighters, but they still did a fine set of groovy rock and roll that more than pleased the sold out crowd. Lizzy gave the Foo's a 9 and the Chili Peppers a 7.
After the show we headed over to the Met Caf* for Freakshow's CD Release. Check out "Mood Swings," it's awesome and Freakshow are ready to take over the world.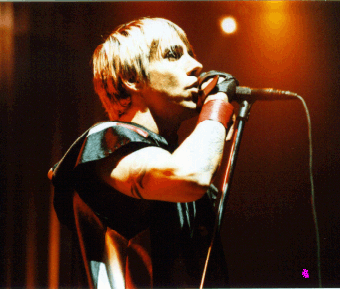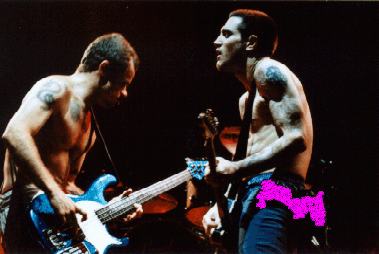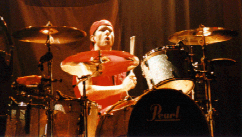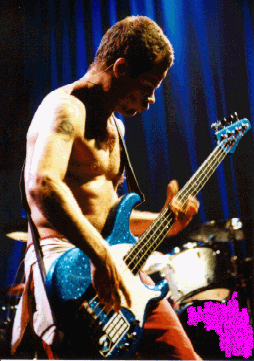 Foo Fighters