The Donnas, Tuesday March 13, 2001, The Middle East, Cambridge, MA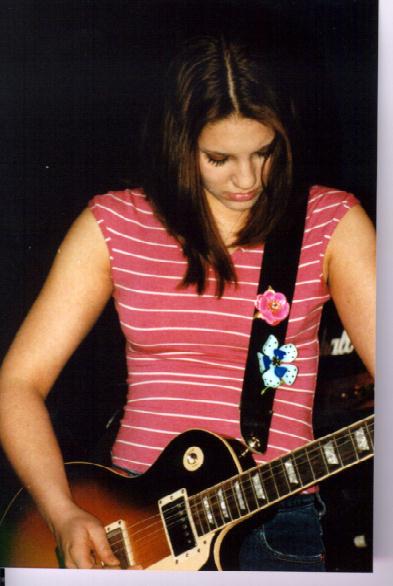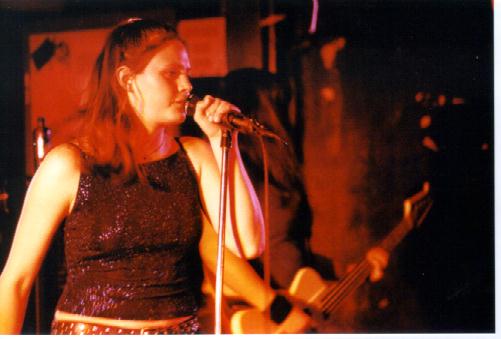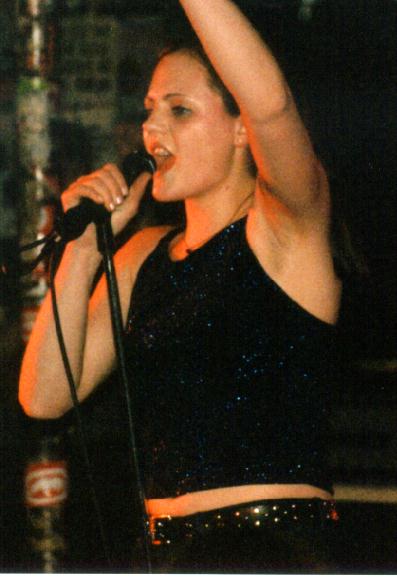 Springtime in the big city this year meant another tour from the Donnas. Ya'all know I'm a bit partial to the Donnas, so I was all over this one. The new Donnas CD, "Turn 21" had been out for a while, so I was well versed in this years stuff. The Donnas haven't strayed far from their Ramones/ Runaways roots and that's why I gotta love them.

I got out of work around four and headed for town. I figured I'd check the special at Phoenix landing and have a few pints to kill time. I also needed a belt to hold up my pants, somehow I'd left mine at home and without it my pants just kind of fall off.

While heading up the street past the Middle East I ran into none other than the Donnas them selves. I said hello to them and we had a quick chat. Tory, the drummer said that the CD was doing ok and that the tour was pretty fun. They were heading to CVS for supplies of their own so I let them be. I know that they'd probably be hanging around the merch booth later and I've learned not to bother bands who need to do some pre show shopping.

So I had another fine feed at Phoenix landing before the show. Its an Irish place on Mass Ave. right past the Middle East and each night they have a special for like six bucks. The Guinness is always good and they have Irish papers that I like to read. I've never had a bad meal there and I think getting something decent into my system helps keep me going.

In case you care I ended up getting a belt at the Gap. Totally yuppie move- right down to the debit card swipe, but I really needed a new belt. I've got a no ass issue that a belt to keep my pants up.

I think the Donnas show was sold out. I got inside around 8 or something and Mooney Suzuki was playing. They are a cool NYC band with the all black outfits and sunglasses on at all times. They did some regular rocking tunes that went over fairly well. Bratmobile was also pretty well received. They were part of the original Riott Grrls movement and are quirky and honest to a fault. I liked their honesty. As far as their sound it was more Bikini Kill than the Lunachicks.

The Donnas showed up and signed some autographs and took some photos before their set. I've always liked the fact that I can get them all to sign the new CD at each show. They don't treat me like the older male jerk that I could come off like.
I posed with Allison, Tory, and Mia for a photo and we exchanged a few more kind words. I don't remember actually what we talked about but Allison remembered me from the Donnaholics mailing list and thanked me for some shit I did.
They opened their set with "Are You Gonna Move it for Me," from "Turn 21." It's a good set opener because it takes a swipe at old guys and phonies and puts them in their place so the Donnas can get on with business.
I know the comparison is old, but just like the Ramones, the Donnas pack a shit load of songs into 45 minutes and when its over it seems like they were only there for a second but you still heard all your favorite songs. This time they did "Are You Going to Move it for Me," "Do You Wanna Hit It," "Get You Alone" "Gonna Be Your Girl," "Checkin' it Out," "Get Rid of that Girl," "Hook it Up," "40 Boys in 40 Nights," "Doin' Donuts," "Living After Midnight," "Huff All Night," "You Make Me Hot," "Skintight," "Lets Go Mano," and some others spread in there between them.

It was fun. The Donnas get better and better every year. If you can check them out, it's really fun.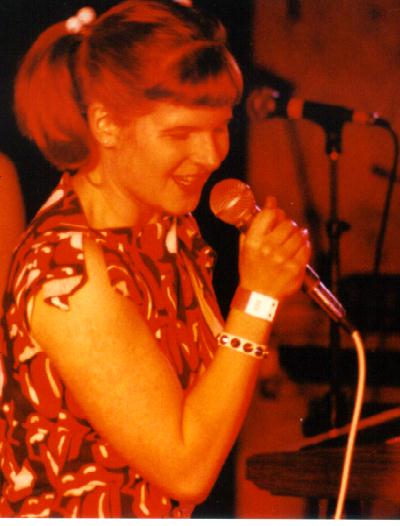 Bratmobile
I've gone on about them enough to get people from work to go and everybody has had a blast. One couple was in New Orleans and happened by as they came on. They went in because they had heard me go on about them and had a fine time. Trust me. They should be on tour in Europe all summer, but back to the USA for a fall tour.