Rancid and Hepcat @ Lupo's 10/28/98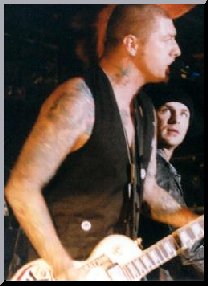 Tim Armstrong & Lars Frederiksen are two of the hippest dudes in punk rock. They have produced Rancid's latest, opened Hell Cat Records, and signed up bands like the Dropkick Murphys and Hepcat, and they seem to keep the all so sacred punk ethics in the forefront. For example- for this show there must have been 7 photo folks with legit passes and everything.

Anyway, Rancid brought Hepcat- from their Hell Cat label along for this tour. Hepcat does some serious old school ska for the faithful. I don't own any Hepcat, but I'm getting some.
These guys were as close to the real deal as I've seen in a long time. They did some serious skanking down, and it was really fun. Their lead singer had total control and he just gushed punk ethos the whole time he was on stage. The punks were all doing their best side-to-side and everybody else tried to keep up. I hear Hepcat will be back so keep an eye on www.hell-cat.com for tour dates and stuff.
Rancid was a blast. Lupo's was packed and hot like it should be and Rancid tore the place up. Tim Armstrong spent most of the evening singing from any microphone but his own, and they did a tight set of loose punk and ska.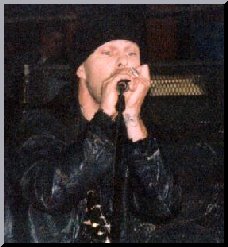 They did lots of stuff from their newest CD, "Life Won't Wait," like: "Bloodclot," and "Black Lung," and plenty of their hits from over the years. "Ruby Soho" and "Time Bomb" were favorites for sure, but Rancid kept it up for a long time. The pit was pretty big throughout, but it got freaking huge when Rancid challenged everybody to keep a big circle pit going for three songs straight. They did a great version of "Warsaw," which is a great get-the-pit-moving song and I give Providence credit for keeping it up for the three.
It was a great time. Rancid played here a few years ago with the Lunachicks, and its cool that they keep coming back when they have time. The band was looking good, and sounding pretty awesome. Tim seemed pretty relaxed, and Lars had a good time egging on the pit.
Rancid is top-notch and you don't need me to tell you that. Check out Hell Cat Records for some of the cool shit that they got their fingers in. Buy Hepcat's CD to help bring back some of the good summer feelings.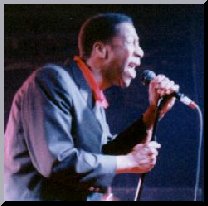 Hepcat